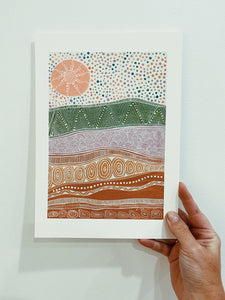 A little reminder that just like the earth has layers so too do humans.
Just like we care for our mother earth, so too should we care for ourselves.
Like the flowers in spring, you are worth finding
Like all the answers for our planet's survival, you are worth knowing,
You and all your one million layers.
Hand painted and printed onto Hahnemühle German Etching paper. Colour may vary slightly to photograph. 


post or local pick up available 2428/2430